Motor Cycle and Scooter Oils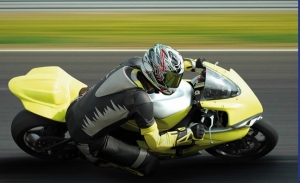 Motorcycle and Scooter
Morris Lubricants has developed a range of high performance lubricants and functional fluids specifically for modern motorcycles; Engine and Gear Oils designed to take the stresses that only high power, high revving motorcycle and scooter engines can inflict. Suspension Fluids formulated to take the rough with the smooth under any track conditions; Maintenance Aerosols for the workshop and pit lane and a variety of Specialty Products, all formulated specifically for motorcycles.

Morris lubricants are used extensively in both road racing and off road competition. That same advanced lubrication technology, race proven at World level, is incorporated into the Morris products formulated for streetbike use.



Contact us for latest prices, sales and service:
01295 211 790
2-Stroke Oils
2-stroke oils

>>
4-stroke Oils
4-stroke oils

>>
Castor Based Oils
castor based oils

>>
Filter Products
filter products

>>
Motor Cycle and Scooter Anti-Freeze
anti-freeze

>>
Motor Cycle and Scooter Gear Oils
gear oils

>>
Motor Cycle and Scooter Specialities
specialities

>>
Motor Cycle and Scooter Vintage and Classic
vintage and classic

>>
Off-Road 2-Stroke
off road 2-stroke

>>
Off-Road 4-Stroke
off-road 4-stroke

>>
Scooter 2-Stroke
scooter 2-stroke

>>
Scooter 4-Stroke
Scooter 4-stroke

>>
Suspension Fluids
suspension oils

>>