Draper Automotive Tools Range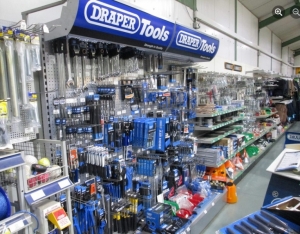 Access and handling equipment
Pumps
Vices
Air tools
Mechanic, automotive & workshop equipment
Wrenches
Power tools
Battery chargers
Socketry
Draper Tools is a supplier of quality trade, professional and DIY tools. Check out the massive range.
Contact us for latest prices, sales and service:
01295 211 790
DRAPER 150mm Engineers Bench Vice
45232
>>
DRAPER 235L/Min 700W 230V Submersible Dirty Water Pump with 8.5M Lift and Float Switch
35467
>>
DRAPER 25 Piece Draper Hi-Torq Metric Combination Spanner Set
26696
Draper HI-TORQ®
>>
DRAPER 50M 230V Four Socket Industrial Cable Reel
26340
>>
DRAPER Access and Handling Equipment
sacktruck
combination ladder

>>
DRAPER Air Compressors, Air Tools & Accessories
.
>>
DRAPER Battery Chargers
12v
230v
24v
>>
DRAPER Expert 450mm Crescent-Type Adjustable Wrench with Phosphate Finish
52684
>>
DRAPER Mechanics, Automotive and Workshop Equipment
.
>>
>>
>>