WOLF-GARTEN Multi-change® Tools and Handles

multi-change® range
The multi-change® range is specifically designed to be lightweight and comfortable to use. Each tool in the collection has its own features that make the tool work harder and longer. With a choice of fourteen handles and over 60 tool heads, there is a tool for every gardening task.
A handle and tool head to suit all your needs
The WOLF-Garten multi-change® system is a lightweight, interchangeable gardening tool solution where every tool head fits every handle. Simply choose the handle that suits your height and task at hand and 'click' to attach the tool head. It could not be easier. The selection of 15 handles of differing lengths and over 60 tool heads means there are hundreds of possible different combinations.
THE VERSATILE AND INNOVATIVE MULTI-CHANGE® SYSTEM
U
p to every challenge
The WOLF-Garten gardening tool collection offers the total solution from lawn care, soil and cultivation, tree and shrub care through to general garden maintenance.
The multi-change® system offers many advantages:
Simple, quick change of the device heads via a simple "click".
Tool heads easily combined with the various handles.
Handles are available in varying lengths and materials to fit your height for ergonomic and back-friendly working.
Telescopic handles enable safe work at height even without a ladder.
The devices are particularly resilient and handle even the most extreme soil and working conditions.
Developed for the rigors of the garden with a special coating making them particularly durable and weather-resistant.
multi-change® means gardening without the backache!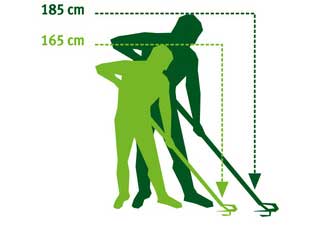 For a lot of people, gardening can be backbreaking and reminds us how important a good back position is when gardening. Support your back with the various handle lengths of our multi-change® system, ensuring you stay upright and relaxed when gardening. Our tillage machines are designed with a special precision working angle, so you can work in the garden effortlessly and with an even working depth.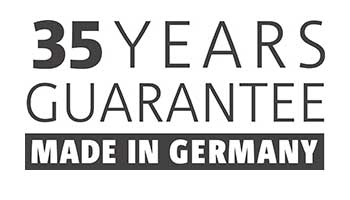 The WOLF-Garten philosophy is to provide gardeners with gardening tools and machinery of premium quality and performance and undergo rigorous quality testing with every multi-change tool covered by a comprehensive 35 years guarantee. The multi-change® system is "Made in Germany" and is made using high-quality materials, excellent workmanship, innovative functionality and design combined with the WOLF-Garten quality standards.
Tools cover Cultivation, Soil Care, Cleaning, Rockery Care, Weeding, Lawn Care and Tree Care without a ladder applications.
Contact us for further details of our ever-changing range.
Contact us for latest prices, sales and service:
01295 211 790
WOLF-GARTEN multi-change® Handles
multi-change® handles

>>
WOLF-GARTEN multi-change® Tools
multi-change® tools
>>