Trac-It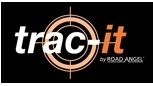 Trac-It is an on-board motion detection device that monitors any unusual movement of your vehicle, caravan or leisure equipment and, under the right circumstances, will wake up an on-board GPS receiver to check the current location.
TRAC-IT from ROAD ANGEL
Price £399.99
If Trac-It moves an SMS text message and/or an email is sent to you within seconds. the messages will display the current GPS location so you can act as quickly to recover your pride and joy, with the help of our secure response call centre. it also provides a journey tracking feature allowing you to view detailed information about your journeys.
Discrete tracking device for assets
Alerts for unauthorised use sent to your mobile phone or email
Monitor your asset 24/7 online
How does Trac-it Work?
Trac-It combines GPS, GSM, RF and movement technology to record and relay (in real time) its position to the Trac-It central servers at pre-defined intervals. The information is then displayed to the subscriber, via a secure online tracking portal, in order for them to see where their vehicle, caravan or leisure equipment is, and where it has been.

Should a theft occur, the owner will be notified by an SMS text message and/or email. The Trac-It security response centre will also be notified and work with the authorities on your behalf, to recover the stolen item.
Subscriptions
As Trac-It uses GPRS/GSM as well as text messaging, a small ongoing subscription is required to cover data transfer costs. You can choose from: -
1 Year £99.99
2 Years £179.99
3 Years £229.99
Contact us for latest prices, sales and service:
01295 211 790