Bike Trac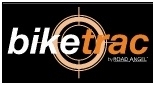 Revolutionising
Motorcycle Security
This discreet motorcycle tracker monitors the movements of your pride and joy in real-time, allowing you to view status and journey history 24/7 with notification of unauthorised movements.
If your bike moves and you're not on it an SMS text message and / or an email is sent to you. The messages will display the current GPS location of your bike so you can act quickly to recover your pride and joy. It also provides a journey tracking feature allowing you to view detailed information about your 'rides'.
Why choose Bike Trac?
Discrete tracking device that lets you remotely monitor the unauthorised movements of your pride and joy, in real-time

Alerts sent to your mobile phone or email indicating actual GPS location, triggered when:

Device moves outside of a geographical area (geo-fence), or

On-board motion sensors detect movement

Provides the ability to view breadcrumb trails of all your journeys, including how many miles you've travelled and your (approximate) speeds

Secure online web-portal allows remote real-time monitoring of your bike, also providing the user with the ability to customise automated alerts based on user-configurable events

:
can be customised to alert co-workers should your farm-working quad bike tilt past a pre-determined degree, thus raising the alarm in the event of your bike overturning

Can also be used for other vehicles and leisure craft such as caravans, motorhomes and boats

Easy installation – only requires connection to vehicle battery supply, an earth source and ignition (ignition is optional)

For short-term use, Bike Trac will last up-to 30 days powered by its internal battery - without connection to a power supply
How does Bike Trac work?
| | |
| --- | --- |
| Bike Trac combines GPS, GSM, RF and movement technology to record and relay (in real time) its position to the Bike Trac central servers at pre-defined intervals. The information is then displayed to the subscriber via a secure online tracking portal in order for them to see where their bike is, and where it has been. | |
| Should a bike fitted with Bike Trac be stolen, the owner will be notified by an SMS text message and / or email. The bike owner can then work with the authorities in recovering their stolen bike. | |
Features
Size: 100mm x 60mm x 30mm

Weight: 45g

GPRS communication for alerts and configuration with, GSM SMS fallback. Quad-band GSM/GPRS for worldwide deployment –
850/900/1800/1900Mhz.

Latest ultra-sensitive Assisted GPS receiver

RF Beacon for localised detection, 433Mhz/868Mhz

Accelerometer for movement detection

Internal 1100mAh battery for long life operation

Alerts by SMS text message and/or email if the internal battery is low, or if the unit is disconnected

Plus many more features

Journey Tracking

Bike Trac does not stop working when you deactivate it... when you deactivate the system, to go for a ride, Bike Trac will switch into 'journey' mode. When in journey mode, bike Trac will frequently monitor your journey by 'speaking' with the Bike Trac servers at very short intervals. This means that when you get back home you can log onto your secure online Bike Trac portal and view breadcrumb trails of exactly where you've been. You can also generate reports on how many miles you have travelled and what (approximate) speeds you were going.
Whats in the Box
Tracking Unit

Wiring Loom

Mains Charger
Subscriptions

As Bike Trac uses GPRS/GSM as well as text messaging, a small ongoing subscription is required to cover data transfer costs. You can choose from: -
1 Year £99.99
2 Years £179.99
3 Years £229.99
Contact us for latest prices, sales and service:
01295 211 790