PALATINE & TRACTOL Paints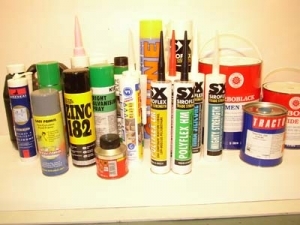 PALATINE & TRACTOL specialist paints and aerosol paints for a variety of applications
Contact us for latest prices, sales and service:
01295 211 790

PALATINE paints, primers & thinners
Palatine paints, primers & thinners suitable for a variety of surfaces and applications.
>>

TRACTOL Tractor & Machinery Paint
A high quality synthetic enamel paint giving a long-lasting finish - a favourite in the vintage tractor restoration world. A good selection of popular colours is kept in stock.
>>