EXIDE Batteries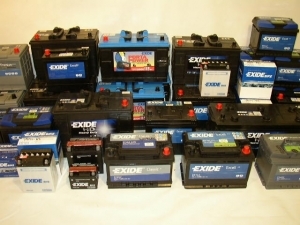 Our comprehensive range of high quality batteries for all applications.
Lead Acid / Gel / Deep Cycle / Traction
Starting batteries for:
Tractors, Cars, Vans and Commercial Vehicles.
Deep-cycle leisure batteries for:
Horse boxes, Caravans, Motorhomes & Boats.
Motive Power Batteries for:
Electric Fork lift trucks, Electric Cars, Utility Vehicles & Narrow boats.
Call us quoting your universal battery code number, or vehicle type, for price and availability.
Contact us for latest prices, sales and service:
01295 211 790