ASPEN SPECIALIST FUELS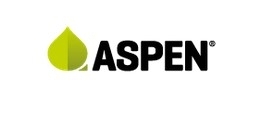 Aspen 2-stroke and 4-stroke alkylate petrol is the cleanest form of petrol that is today available on the market. Using normal premium unleaded petrol in small capacity engines without catalytic converters is damaging for your health, the environment and not particularly clever for the machinery.
ASPEN "ABOLISH ROAD FUEL DUTY ON ALKYLATE FUEL" petition
We already pay an unhealthy premium on purchases that are deemed ' unhealthy' for us, but why should we be penalised for making the more healthy and environmentally friendly choice?
SHOW YOUR SUPPORT TODAY by signing the petition at
>>

Aspen 2 alkylate petrol ready-mixed (2%)
1L
5L

>>
Aspen 4 alkylate petrol
1L
5L

>>
ASPEN Alkylate Petrol Facts
Alkylate petrol = environmental petrol
>>